Back
2021-11-16 09:51:50
HOW TO IMPORT YOUR PHANTOM WALLET TO NEKO WALLET?
---
Phantom is a non-custodial wallet of the Solana ecosystem, currently only supporting browser-integrated extensions used to store, transfer, receive SPL tokens and NFT assets. Phantom Wallet also supports the Swap feature on the wallet, between SOL and SPL standard tokens/coins such as USDT, USDC, SRM and also supports buying and selling transactions on AMM, DApp Browser on only Solana platform.
With Neko Wallet, you can fully experience the asset management of all chains on the same. Neko is a multi-chain wallet to uses more than 3 different blockchain networks at the same time without having to switch connections. Neko Wallet can support you to hold more than 6000 coins and tokens on all of the most popular blockchains.
To import/restore the Phantom wallet to Neko Wallet, you can use your Phantom's passphrase. Here are the instructions on how to get a passphrase on the Phantom wallet:
Step 1: Login and access the main interface of Phantom Extension Wallet, select the Settings icon on the homepage.
Step 2: Select Show Secret Recovery Phrase. Enter the password of the application. Select Next (Continue).
Step 3: Back up the passphrase manually by selecting "Copy" or write it on paper and save it in a safe place. Select Done.
Instructions to import your Phantom wallet into Neko Wallet:
Step 1: Open Neko Wallet and click on the button "I already have a wallet" at the bottom of the screen.
Step 2: Read carefully and accept all the "Terms of Services" and "Privacy Policy" by clicking on the button "Accept".
Step 3: Entering your Pass Phrase from Metamask and click on the button "Next".
Step 4: Setting your own passcode and click on the button "Continue".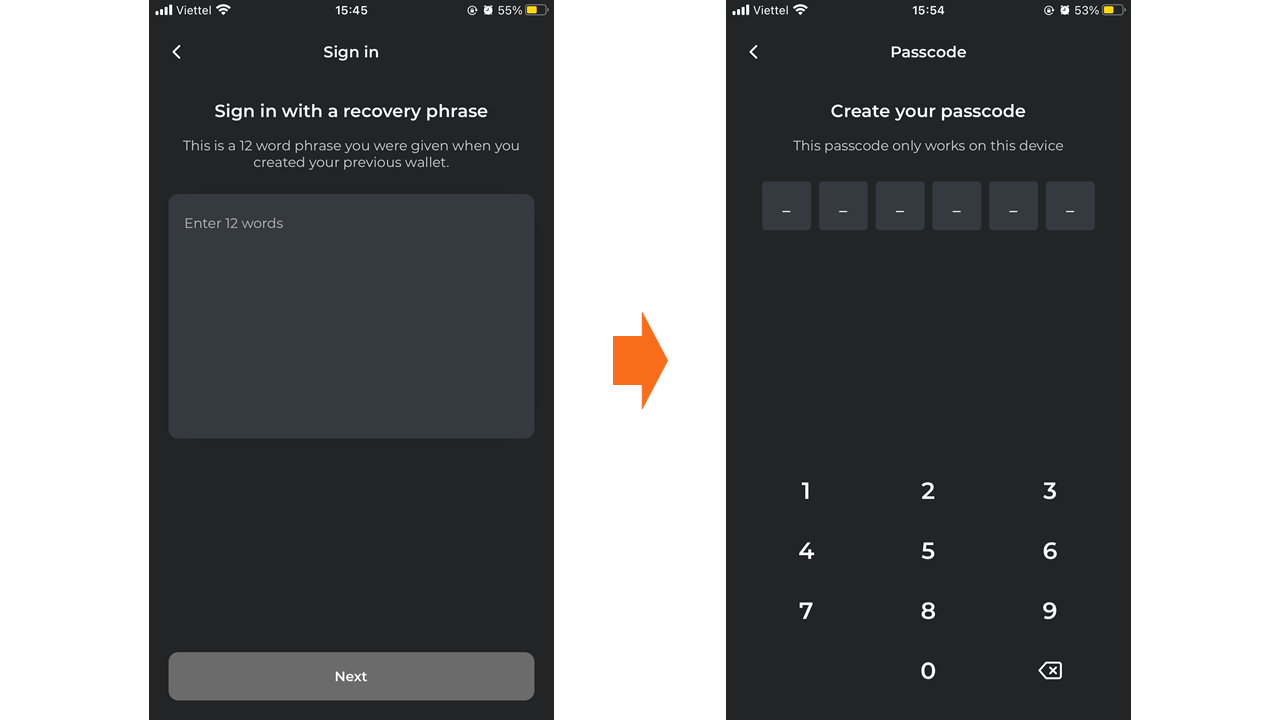 If there are any questions, please feel free to join our community for further discussions about Crypto/Neko Wallet with our team and other members!