Back
2021-12-06 04:25:23
WHAT IS AURORA?
---
1. What is Aurora (AURORA)?
Aurora is an Ethereum Virtual Machine (EVM) created by the team at the NEAR Protocol, delivering a turn-key solution for developers to operate their apps on an Ethereum-compatible, high-throughput, scalable and future-safe platform, with low transaction costs for their users.
2. Product of Aurora
Aurora EVM has two main products:
Aurora Engine: Allows smart contracts in Solidity and Vyper programming languages ​​to be deployed.
Aurora Bridge: A bridge application built by Aurora called Rainbow Bridge, allowing tokens on Ethereum to be transferred to NEAR to create pools, trade, and use.
In addition, Aurora also intends to develop more products in the future like AMM, Oracle, …
3. Partner and backer
3.1 Partner
AURORA announced cooperation with many big projects such as 1inch, DODO, Chainlink, Band Protocol, DeFiner ...
3.2 Backer
Recently, AURORA announced successful fundraising with a total amount of 12 million USD. More than 100 investment funds participated in this funding round with leading ventures such as Pantera Capital, Electric Capital, Dragonfly Capital, …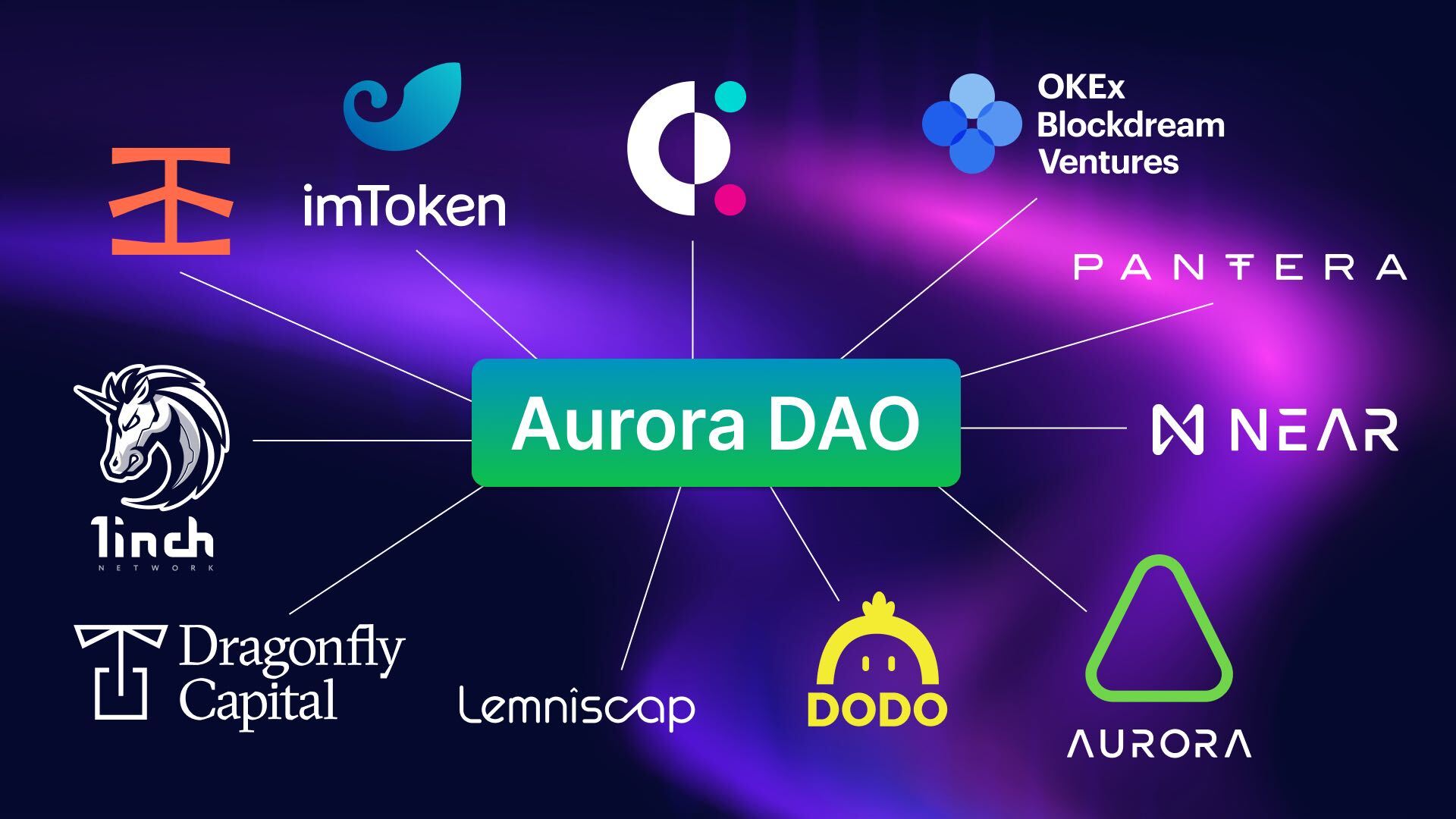 4. The basics of AURORA token
4.1 Tokenomics
Token Name : Aurora
Ticker : AURORA

Blockchain : Ethereum

Token Standard : ERC-20

Contract : 0xaaaaaa20d9e0e2461697782ef11675f668207961

Token Type: Utility

Total Supply : 1,000,000,000 AURORA

Circulating Supply: 10,000,000 AURORA
4.2 Token Allocation
Early Aurora contributors: 2.0%
Private investors: 9.0%
Aurora Lab's incentives: 16%
Bootstrapping the Aurora ecosystem: 1.0%
Incentives for project advisors: 1.0%
Distributed to NEAR ecosystem: 3.0%
Community Treasury: 20%
DAO balance for future projects: 48%
4.3 Aurora token use case
AURORA is a governance token, with a portion of the token is allocated to the Community Treasury that can be called AuroraDAO. The AuroraDAO will consider other use cases, including but not limited to:
AURORA token staking

Incentives for token holders to take part in voting with the allocation of AURORA from the Community Treasury

Rainbow Bridge transfer finalization fees

Rainbow bridge fast transfers fees

Aurora contract additional execution fees

Aurora validator private transaction pool service

Farming of locked funds in the Rainbow Bridge connectors

5. How to buy AURORA Token
You can now buy AURORA on Neko Wallet by following the steps below:
Step 1: Open Neko App. On the Market page, search AURORA.
Step 2: Click on the AURORA icon and choose "Invest".
Step 3: Enter the number of AURORA tokens you want to buy. Then select "Get quotes".
Step 4: Swipe the button "Swipe to swap" and you now own AURORA tokens. You can check your AURORA tokens balance in your wallet.
If there are any questions, please feel free to join our community for further discussions about Crypto/Neko Wallet with our team and other members!